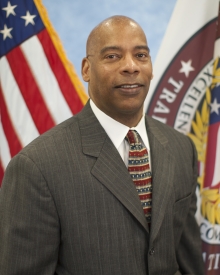 Assistant Inspector General for Investigations
Treasury Inspector General for Tax Administration
Michael Delgado is the Assistant Inspector General for Investigations – Headquarters Operations, Treasury Inspector General for Tax Administration (TIGTA), in Washington, DC. He is the senior executive responsible for the strategic operation for all headquarters investigative support functions, including oversight of the Training, Officer Safety, Internal Affairs, Criminal Intelligence, Policy and Performance programs. Prior to his appointment in 2005, he served in the position of Deputy Assistant Inspector General for Investigations – Field Operations, where he was responsible for the senior executive leadership over TIGTA's 12 field divisions throughout the United States. As the former Special Agent in Charge of the TIGTA New York Field Division, he delivered the leadership to rebuild the New York Office, which was destroyed as a result of the September 11, 2001 terror attack upon the World Trade Center. Mr. Delgado has 27 years of law enforcement experience, including assignments with the Internal Revenue Service, the Department of Defense, and the Department of Transportation.
Mr. Delgado is a 2011 recipient of the Presidential Meritorious Rank Award.
Mr. Delgado attended San Jose State University on a football scholarship, graduating 1984, with a Bachelor of Science Degree in Administration of Justice.