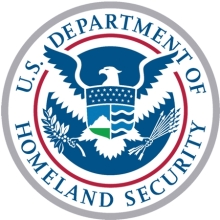 Director, Intelligence Training Academy
Office of I&A, Department of Homeland Security
Macy Hunsicker is currently serving as the Chief of the Liaison Branch, at Office of Intelligence and Analysis, Department of Homeland Security. Macy is responsible for supervising the Liaison Officers assigned to DHS Components and other federal agencies.
Prior to running the LNO Branch, Macy spent nearly five years as the Regional Director for the Central Region and five as the Regional Director for the Mid-Atlantic Region within the Field Operations Division. As regional director she supervised the DHS Reports and Intelligence Officers assigned to the region and managed planning, collection, processing, analysis and intelligence and homeland security information sharing efforts across the region. Before she became a Regional Director, Macy also worked as the Deputy Branch Chief of the Intelligence Coordination Branch and she served as the DHS Intelligence Officer assigned to the New Jersey Regional Operations Intelligence Center (NJ ROIC).
Prior to coming to DHS, she served as United State Navy Intelligence Specialist in support of Operation Enduring Freedom. Macy enjoys spending time with her husband, two sons and running with her dogs. She volunteers as both a USAR and wilderness K9 Search and Rescue Specialist with VA-TF1/USA-1 and Virginia Department of Emergency Management.