For Immediate Release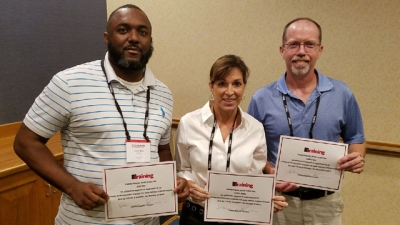 The FLETA Board funded 14 people from FLETA accredited academies to attend the 2017 Online Learning Conference and certificate training programs September 24 - 27, 2017 in New Orleans, LA. FLETA paid for the training and conference, and agencies funded travel and per diem. Thirteen members completed certificate programs in one of the four areas:
Fundamentals of eLearning and Design
Creating the Best Interactive eLearning with Adobe Captivate
Advanced Instructional Design for eLearning
Gamification for Learning
Beginning, Tuesday, September 25, 2017, participants attended the conference that included learning sessions spanning all areas of online and blended design, development, and implementation. The goal was to provide representatives, from FLETA accredited academies, the opportunity to attend relevant training that supports their agency mission while also directly supporting compliance with FLETA's Distance Learning standards.