For Immediate Release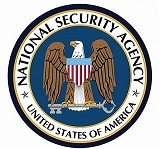 Federal Law Enforcement Training Accreditation (FLETA), Office of Accreditation Program Manager J.J. Hensley delivered a FLETA Fundamentals workshop to the National Security Agency (NSA) Police, August 8th and 9th, concluding with a policy review on August 10th. He was joined by FLETA Office of Accreditation Joe Collins who provided an Executive Briefing to the organization's leadership. Attendees of the FLETA Fundamentals session included individuals from within the NSA Police responsible for creating and conducting training, as well as those involved in the development of policy and the managing of the organization's budget. Seven participants attended the workshop, hosted at Ft. Meade, Maryland, which covered an orientation to the FLETA process, Standards Analysis, Gap Analysis, a demonstration on how to build accreditation files, a session on FLETA Assessments, and a lesson on Maintaining Accreditation.
FLETA Fundamentals workshops are delivered by the FLETA Office of Accreditation Program Managers and can be modified in content and duration to meet the needs of the host Training Organization(s). Click Here for more information on topics that may be included in a Fundamentals. Contact the FLETA Office of Accreditation today to schedule a FLETA Fundamentals.