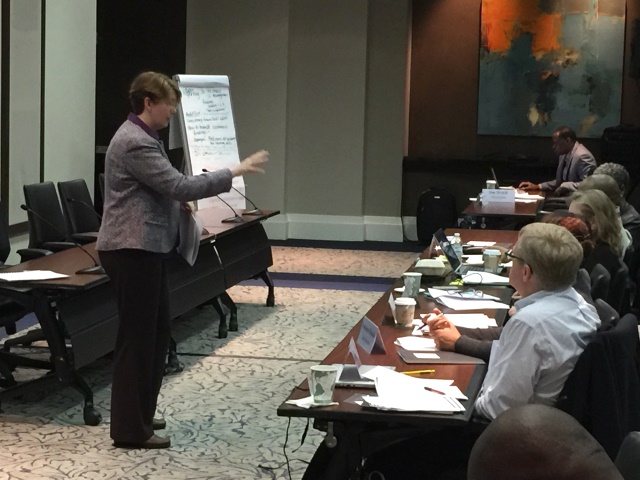 The FLETA Office of Accreditation provided FLETA Fundamentals training to more than 60 auditors and law enforcement professionals from the Federal Reserve System (FRS) March 25-26, 2015, in Atlanta, GA.
"The FLETA Fundamentals will allow the Federal Reserve to leverage our auditors in our FLETA Accreditation process," stated Nicholas Trotta Manager, Federal Reserve Board of Governors. "The auditors will serve as internal quality assurance for the Federal Reserve System in reviewing and validating that our law enforcement training continues to meet and exceed the FLETA Standards."
The FRS worked with the FLETA Office of Accreditation to provide a targeted program to their audience. The program provided participants an overview of the FLETA process, including the assessment process and how assessors review a program for accreditation. In addition, participants learned about the FLETA Standards and specifically how the auditors' reviews of the FRS Basic Law Enforcement Course directly support the reaccreditation process.
To learn more about the FLETA Fundamentals, click here. To schedule a FLETA Fundamentals for your agency, contact your FLETA Program Manager or the Office of Accreditation.