For Immediate Release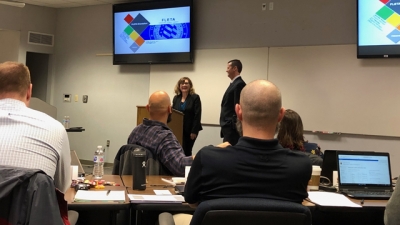 FLETA Program Managers Jennifer Kasper and JJ Hensley provided a FLETA Overview to nineteen members of the Treasury Inspector General For Tax Administration (TIGTA) on March 5, 2019. The overview introduced new members of the TIGTA team to the history of FLETA, the FLETA Board, and the FLETA process. 
Contact the FLETA Office of Accreditation today to schedule a briefing or FLETA Fundamentals for your agency.