For Immediate Release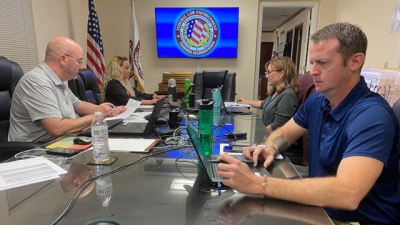 FLETA Board Business Meeting November 16-18, 2021
The Federal Law Enforcement Training Accreditation (FLETA) Board awarded accreditation to 13 programs and one academy during the biannual business meeting from November 16-18, 2021.
From November 8-10, 2021, the Board met virtually to review two programs for initial accreditation, and 11 programs and one academy for reaccreditation. The Board used a conference bridge for all interactions with presentations being viewed through Microsoft Teams or Adobe Connect. The FLETA community was able to log on to either platform to observe the reviews.
On Monday, November 15, 2021, members of the FLETA community met to conduct regular business.
On Tuesday, November 16, 2021, the FLETA Board met virtually in executive session to discuss the FLETA budget, operational requirements, and future business. In addition, the Office of Accreditation presented the number of assessors and agency personnel trained, corrective action plans implemented, active applications, and the status of annual reports received during FY 2021.
On Wednesday, November 17, 2021, the FLETA Board met virtually in executive session to discuss the BRCs, conducted the week of November 8-10, 2021, to determine accreditation.
On Thursday, November 18, 2021, the FLETA Board conducted a virtual meeting attended by over 100 members of the FLETA community. The FLETA Board awarded accreditation to the below programs and academy:
Initial Accreditation
CBP – Air and Marine Operations, Initial Vessel Commander

FLARNG – Multijurisdictional Counterdrug Task Force Training, Counter Transnational 

Organized Crime Program

       
Reaccreditation
DEA – Basic Diversion Investigator Training Program

DOI – Investigator Training Program

FLETC – Boat Operators Anti-Terrorism Training Program (BOAT)

FLETC – Law Enforcement Driver Instructor Training Program (LEDITP)

FLETC – Law Enforcement Instructional Skills Training Program (LEISTP)

IRS – National Criminal Investigation Training Academy (NCITA)

IRS – Special Agent Basic Training (SABT)

NASA – Protective Services Training Academy, Federal Arrest Authority Basic Program

NCIS – Basic Assessor Training Program

TSATC – Federal Air Marshal Training Program - I

TIGTA – Special Agent Advanced Training Program (SAATP)

USMS – Basic Deputy United States Marshal Integrated
The FLETA Board is the accrediting body for all federal law enforcement training and support programs. To achieve accreditation, agencies submit to an independent review of their academy and/or program to ensure compliance with the FLETA standards and procedures in the areas of Administration, Training Staff, Training Development, and Training Delivery. Accreditation is a cyclical process occurring every five years. Each year, agencies must submit annual reports in preparation for reaccreditation, which is a new and independent review of the academy/program.