For Immediate Release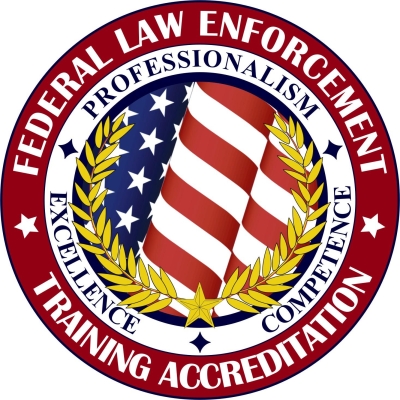 Sterling Payne Elected as FLETA Chairperson
October 1, 2022 – The Federal Law Enforcement Training Accreditation (FLETA) Board elected Acting Director Sterling Payne, Transportation Security Administration, as the new Chair of the FLETA Board.
Ms. Payne was elected to FLETA Chairperson during the Board meeting on April 19, 2022. Prior to her selection, Ms. Payne served as the FLETA Board Parliamentarian. In her new Role, Ms. Payne will lead 27 senior executives and representatives from the federal government, academia, and other non-federal organizations as members of the FLETA Board.
The FLETA Board would like to thank the outgoing Chair, Executive Director James Ward, Department of Veterans Affairs, for his service since he began his term in October 2018. Mr. Ward served as Chair for two consecutive terms.
The FLETA Board is the accrediting body for all federal law enforcement training and support programs. To achieve accreditation, training organizations submit to an independent review of their program and/or academy to ensure compliance with the FLETA Standards and Procedures in the areas of Administration, Training Staff, Training Development, and Training Delivery. Accreditation is a cyclical process occurring every five years. Each year, training organizations must submit annual reports in preparation for reaccreditation, which is a new and independent review of the program/academy.