For Immediate Release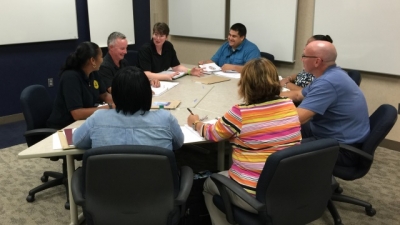 The FLETA Office of Accreditation conducted a Team Leader Program September 13-15, 2016 in Glynco, GA. Seven experienced assessors completed the program. Participants were from the Federal Bureau of Investigation, Transportation Security Administration Federal Air Marshal Service, U.S. Immigration and  Customs Enforcement, and U.S. Postal Inspection Service. During the program, the new team leaders signed up for upcoming FLETA assessments.
To learn more about the Team Leader Program, click here.