For Immediate Release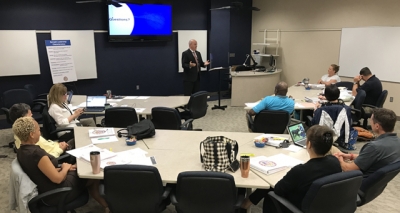 The Federal Law Enforcement Training Accreditation (FLETA) Office of Accreditation conducted a Team Leader Program in Glynco, GA, June 4-6, 2019. Eight qualified FLETA assessors, from six different agencies, attended the three-day program. FLETA Team Leaders serve as the on-site supervisor, managing the FLETA assessment of programs/academies.
The Team Leader Program (TLP) prepares FLETA assessors to fulfill the duties and responsibilities of a FLETA team leader through servant leadership. Participants will demonstrate their critical role as leaders, role models, and mentors while completing all team leader duties and expectations.
To learn more about the Team Leader Program, click here.